Exploring the Thrill of Bass Fishing in Different Weather Conditions
When it comes to bass fishing, there's always an element of excitement and adventure. Every angler knows that factors like weather conditions can greatly influence the success of a fishing trip. While many prefer to fish on calm, sunny days, some anglers thrive on the challenge of venturing out during rainy weather. In this article, we will dive deep into the world of bass fishing in the rain and uncover some valuable tips and tricks that can help you make the most of a stormy day on the water.
Bass Fishing After Heavy Rain Storms
One fascinating aspect of bass fishing is the impact that heavy rainstorms can have on the behavior of these elusive fish. After a period of intense rainfall, the water levels rise, and the aquatic environment undergoes significant changes. This means that bass, being opportunistic feeders, often alter their behavior accordingly.
When planning a bass fishing trip after heavy rainstorms, it's crucial to consider a few factors. Firstly, you should focus on fishing in areas where freshwater runoff enters the main body of water. These inflows carry baitfish and other food sources that attract hungry bass. Additionally, bass tend to stay closer to the shore during this time, searching for prey in the newly flooded areas.
To maximize your chances of success, try using lures that resemble the natural prey affected by the rainstorm. Worms, frogs, and other soft plastics can be extremely effective in enticing bass to strike. Remember to experiment with different retrieve styles and depths until you find the right combination that triggers their feeding response.
Bass Fishing In The Rain Tips And Tricks
While some anglers shy away from bass fishing in the rain, those who dare to embrace the challenge often find themselves rewarded with memorable catches. The key is to adapt your techniques to suit the unique conditions presented by the rain.
One crucial aspect to consider is the impact of rain on water visibility. During rainstorms, the water becomes murky, making it harder for bass to spot their prey. This presents an excellent opportunity for anglers to capitalize on their presence without being easily detected. Use lures with vibrant colors and incorporate noise-producing elements to enhance their visibility and attract bass in low-visibility conditions.
In terms of lure selection, you'll want to opt for those that create vibrations. Spinnerbaits and crankbaits are great choices as they can mimic the movement and swimming action of injured prey. The added noise and vibration produced by these lures help bass locate your offering despite the reduced visibility caused by rainfall.
Bass Fishing Tactics During Stormy Weather
When heading out for a bass fishing adventure in stormy weather, knowing some effective tactics can greatly increase your chances of landing a trophy catch.
One tried-and-true tactic is to focus on areas with cover, such as fallen trees, submerged vegetation, and rock structures. These spots provide shelter for the bass and serve as natural ambush points. Bass seek refuge in these areas during inclement weather and use them to their advantage when attacking unsuspecting prey. Casting your bait near these cover spots and working it slowly can provoke the strike you've been waiting for.
It's worth mentioning that during rainy days, bass tend to congregate in groups rather than scattering across the body of water. Pay attention to surface activity, such as the presence of diving birds or swirling baitfish, as these are telltale signs of feeding bass. Target these areas with precision casts, ensuring that you cover the entire zone efficiently.
Unlocking the Secrets of Night Bass Fishing
While daytime bass fishing certainly has its appeal, there's a whole new level of excitement that arises when the sun sets. Night bass fishing offers a unique set of challenges and rewards for those willing to venture into the darkness.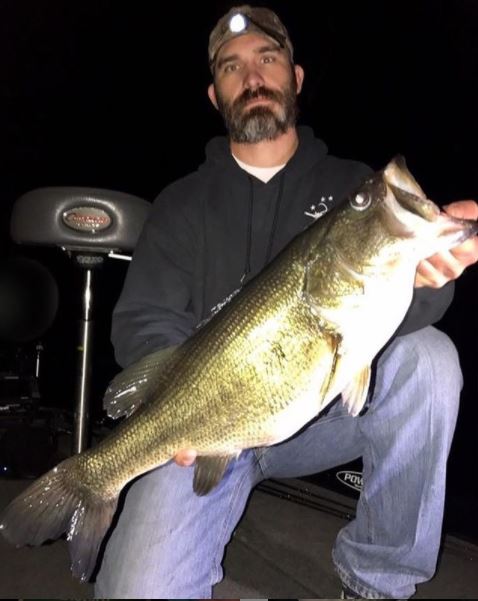 The cover of darkness gives bass a sense of security, making them more active and aggressive. However, it also poses challenges for anglers, as visibility is limited. Having a plan and adapting your techniques accordingly is crucial to make your night bass fishing trip a success.
One essential factor to consider when night fishing for bass is the selection of lures. Lures that have a strong contrast to the darkness, such as darker-colored worms and jigs, can be highly effective in catching the attention of nocturnal bass. Focus on slow, subtle movements to entice the bass without overwhelming them.
Another key element is to choose the right fishing spot. Look for areas with structure and cover where bass are likely to hide and wait for their prey. Focus your efforts around shallow waters, as bass tend to move towards the shallows during the night in search of food.
Conclusion
Whether you prefer the challenge of bass fishing during heavy rainstorms or embarking on a thrilling night fishing expedition, adapting your techniques to suit the conditions is crucial. By experimenting with different lures, strategies, and locations, you can increase your chances of landing that trophy bass. Remember to stay safe, respect the environment, and always be prepared for any weather conditions. Tight lines!